I am so proud to announce the newest addition to my house. ....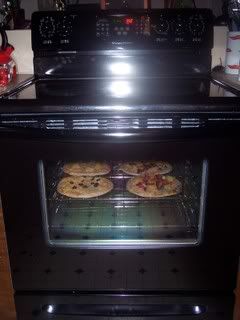 Isn't it beautiful???
Please excuse the blurry picture.
My old one was 20years old. This is soo sweet. I sat there tonight while watching our pizzas cook. Yes I know, I am strange. But my last range didn't have a window to look in or a light. Do you know what the greatest thing is???? I can cook LOTS at one time. For the first time ever I was able to cook all 4 personal pizzas at one time. I couldn't do that in my old stove..it had 1 rack.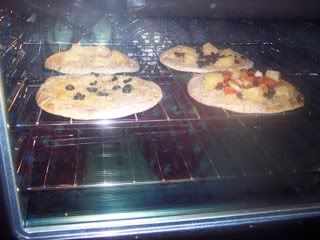 I can't wait to start to really cook in it. I just don't know what to bake first. Cookies? Bread? Cupcakes? Overnight french toast? So much to bake..so little time.