These are Ohhh Sooo Good!!! They are now a family favorite. The first time I made them they were just a crab cake. This time we made them into a sub. I am sorry that the pictures are fuzzy. I got the recipe from a GREAT group on yahoo
Vegetarian_group
.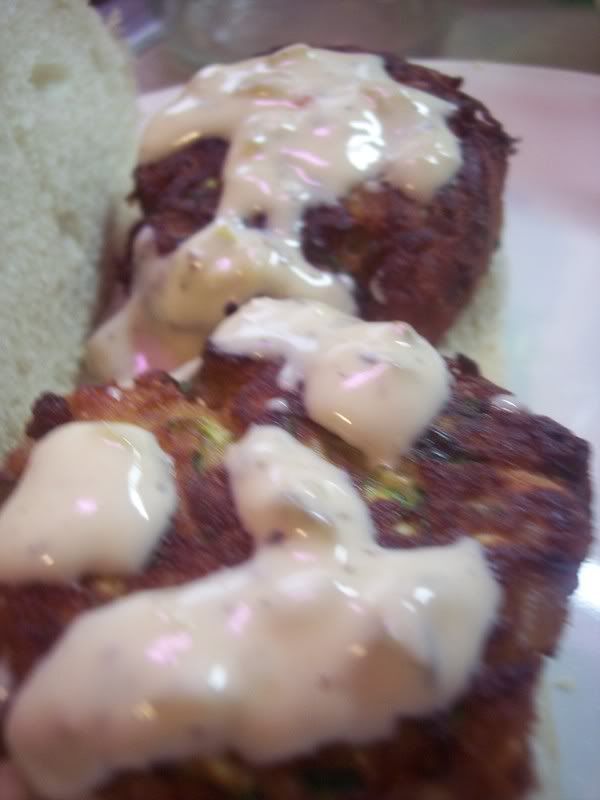 Crab Cakes by Debbie
Ingredients:
2 cups grated zucchini
2 large eggs -- beaten
1 cup fine dry breadcrumbs
3 green onions -- chopped
2 teaspoons Old Bay seasoning
1 teaspoon mayonnaise
vegetable oil
tartar sauce

Directions:

Drain zucchini, pressing between layers of paper towels.
Combine zucchini and next 5 ingredients in a bowl. Shape mixture into 8 patties
(mixture will be soft). Pour oil to depth of 1/2 inch into a large heavy skillet.
Fry patties in hot oil over medium-high heat 2 minutes on each side.
Drain on paper towels; serve with tartar sauce.